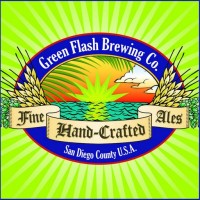 Green Flash Brewing Company
Hot
Location Information
Brewery Information
Phone

858-622-0085

Address

6550 Mira Mesa Blvd.
San Diego, California
United States of America

Payment
Mike and Lisa Hinkley took their interest in the craft beer industry to a new level in 2002 when they founded Green Flash Brewing Company. Former pub owners, Mike and Lisa jumped into brewing, and in 2004 renowned brewmaster Chuck Silva joined the team.
With Chuck on board we began brewing premium style beers, modern twists on traditional styles, and our beers began to develop a following. Cutting edge brews, Green Flash Brewing Company's beers don't fit traditional guidelines, instead we let our hybrid, benchmark beers blaze their own trail.
Located in San Diego, CA, we specialize in brewing assertive and distinctive beers, such as our West Coast I.P.A.: an award-winning beer whose wide acceptance has helped define a category. We also brew seasonal, collaborative and barrel-aged beers.
Our award-winning beers are on draft and bottled and are available throughout the United States in bars, restaurants and retail outlets.
Map
User reviews
This place is big. I heard that they just recently moved to this building and it looks like they invested quite a bit of money into it. The tasting room is right in the middle of the brewery, so you're surrounded by giant fermenters and barrels. They have one long bar with 30 of their own beers on tap, and another long bar where they sell their merchandise. There is an outside patio which I heard always has a gourmet food truck (or two) serving food. They had many beers I hadn't seen for sale in bottles, including a serrano(?) chile version of their porter, as well as around 5 saisons I hadn't seen before. They also had a huge selection of IPA's, which they're really known for, which were all really good. The service was great, everyone was very friendly and knowledgeable. Next time I would love to take the tour they offer.
Was this review helpful to you?
Did you find something missing?
Add it.