The sun came out, to everyone's delight, as a chance of rain threatened to make the 2014 Brew Ho Ho a wet one. What also came out were the droves of craft beer enthusiasts to Brew Ha Ha Production's Brew Ho Ho Holiday Ale Festival 2014. Centrally located at the Phoenix Club in Anaheim, the jolly old elf himself was in attendance, ready to enjoy some southern California craft brew, gourmet food vendors, and more. This year's Brew Ho Ho offered 10 more breweries than last year, hundreds more fans, and the largest footprint the festival has ever had.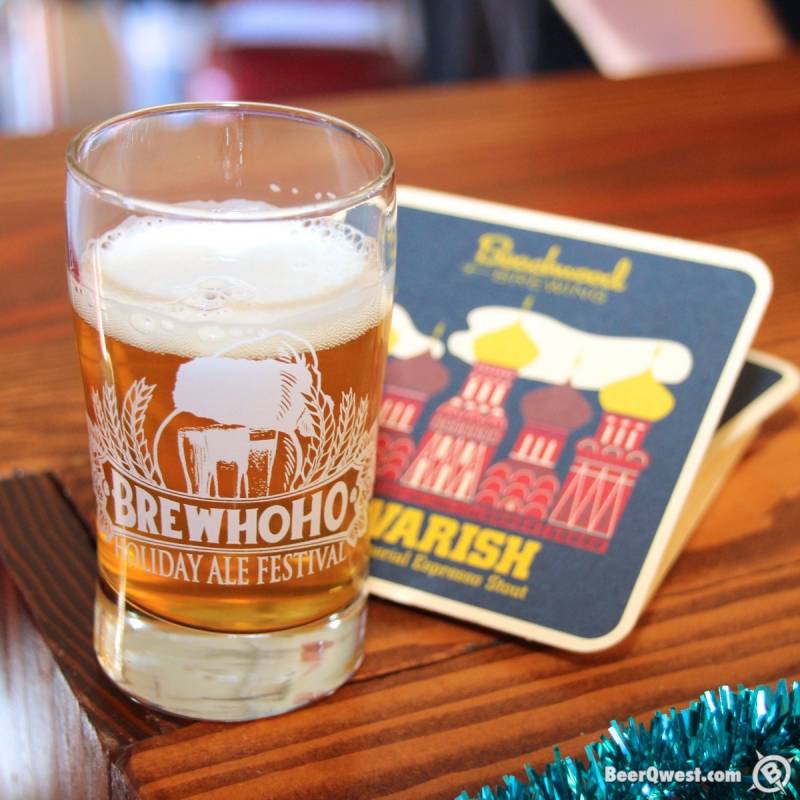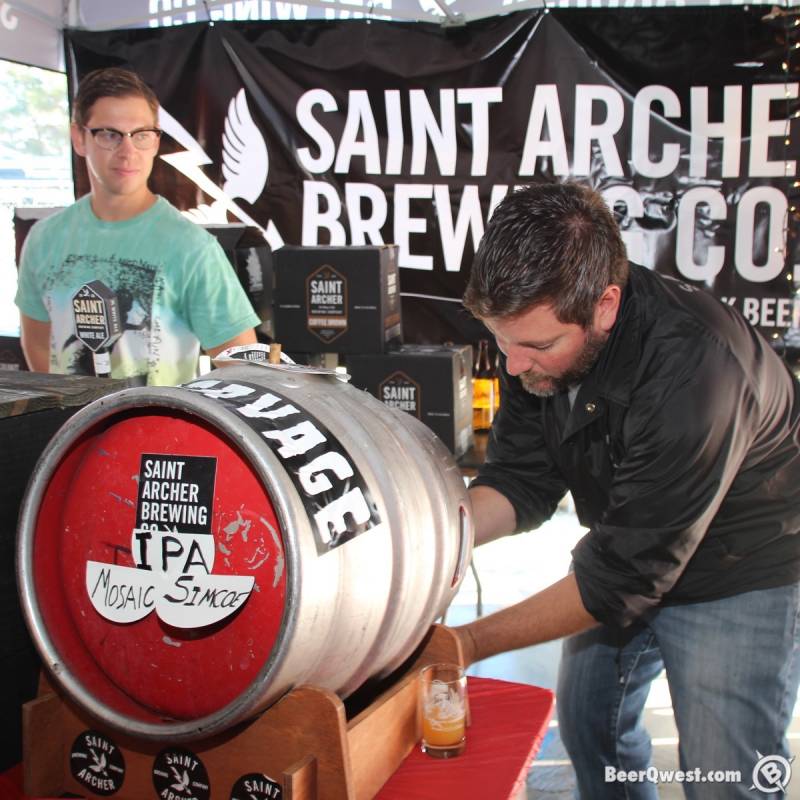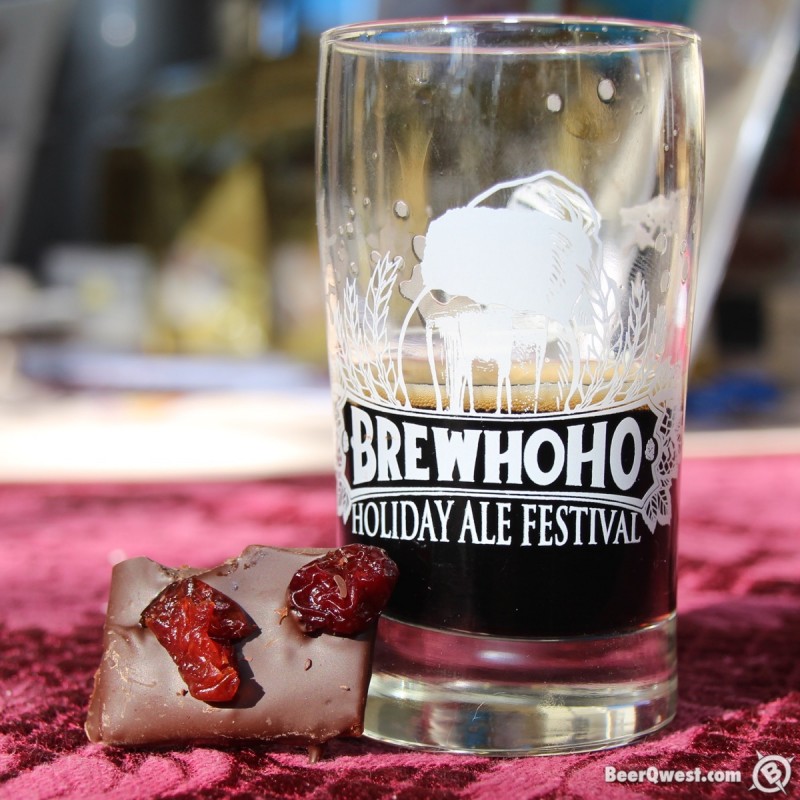 Beach City Brewery brought their very well refined Belgian Quad, which was unveiled only a day before. St. Archer had a Cask IPA--naturally fermented with a fantastic choice of hops. Bottle Logic came ready with their incredible Dark Star Imperial Stout. Goose Island brought their always-awesome Bourbon County Stout. Beachwood BBQ & Brewing was pouring an American IPA so jam-packed with hops it could only be called Hop Jitsu. This was good. Real good. The cidery, Julian was featuring an incredible Apple Pie cider. This cider was very welcome around the holidays, and was a great palate cleanser, between sampling drastically different kinds of beer. But the star of the show was the collaboration beer brewed specially for this event: Chernyy Medved, by Black Market Brewing Co. and Valiant Brewing Co. Brewed with smoked wood, pine, vanilla, and cherries, this Imperial Russian stout did not disappoint, and really lives up to the label.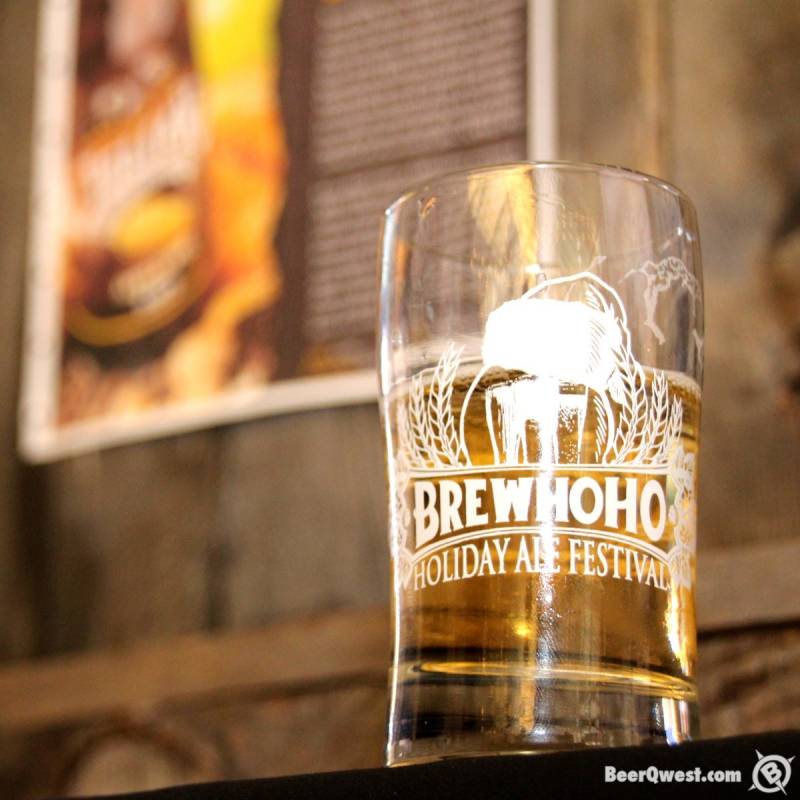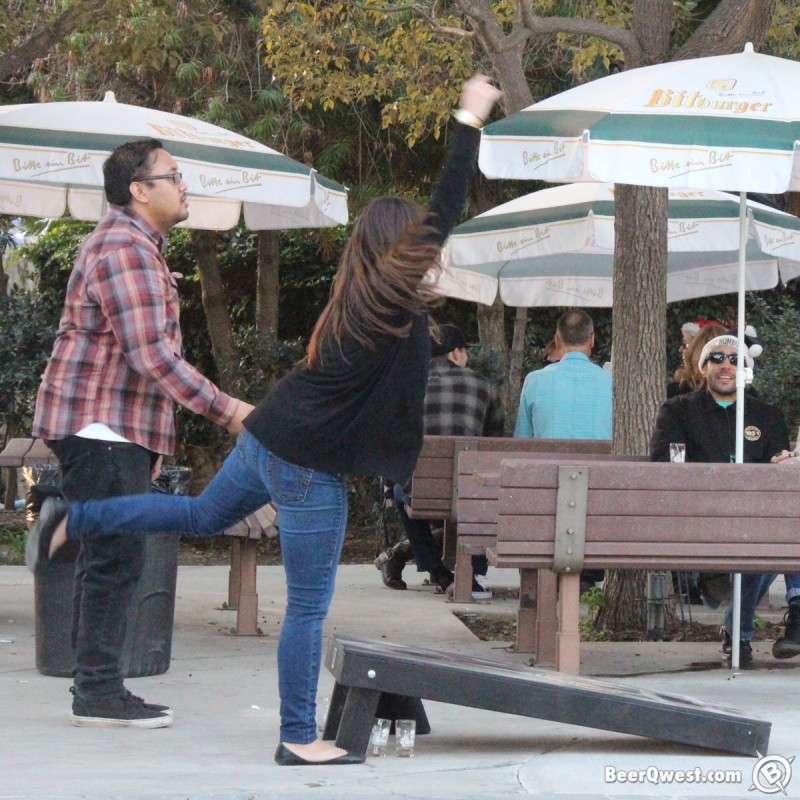 Of course to compliment all the awesome brews, were a wide range of gourmet food vendors. The Burnt Truck was there, serving up sliders, Slaters 50/50 and The Cut were also in attendance with their hand-crafted burgers, as well as Devilicious, as seen on The Great Food Truck Race. And we are always delighted to see Brewcakes at a beer festival. When beer is an ingredient in cooking or baking, we're on board. So Rich Chocolates, the chocolatier who participated in a beer pairing with Stone's Dr. Bill Sysak at Brew Ha Ha 2014, came with their delightful bounty. So Rich Chocolates created a chipotle toffee specifically to be paired with Chernyy Medved, and it was spot on.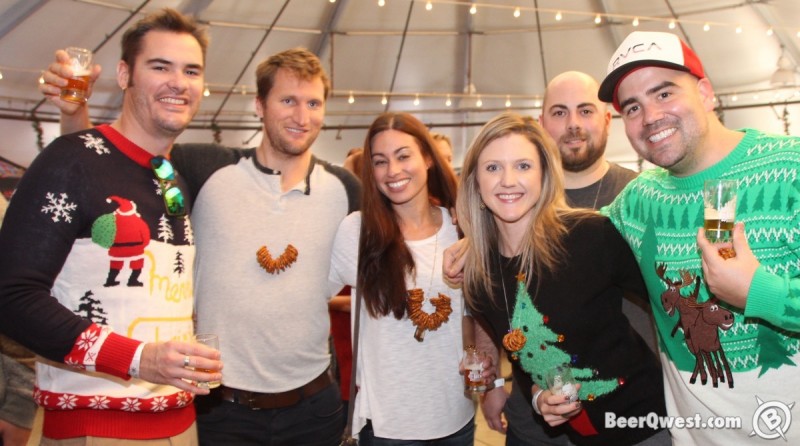 Another great event put on by Brew Ha Ha Productions just leaves us thirsty for more. Brew Ho Ho 2014 was a complete success. So whether it be Sabroso: the Taco and Craft Beer Festival, Brew Hee Haw at the OC County Fair, Brew Ha Ha at Irvine Lake, or Brew Ho Ho 2015, Beer Qwest looks forward to a great year of beer festivals organized by the great team at Brew Ha Ha Productions. Cheers!

Tags: