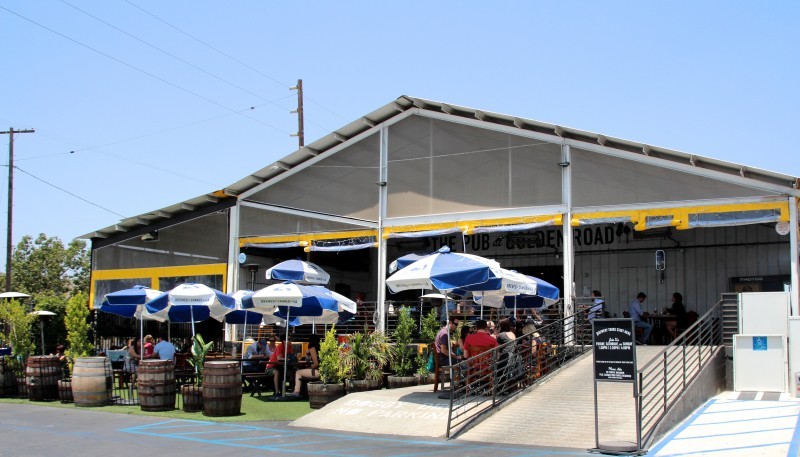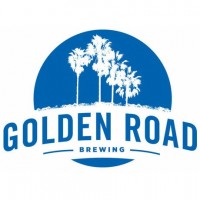 Location Information
Brewery Information
Phone

213-373-4677

Address

5410 West San Fernando Rd
Los Angeles, California
United States of America

Payment
Follow Golden Road Brewing
Brewery Features
Located next to the brewery and the Barrel Room, the Golden Road Pub serves fresh, local food paired with great beer. Follow us online for daily specials and beer tappings at The Pub.
Map
User reviews
What sets this place so far apart from other breweries is it's dedication to enriching the local community. They dedicate portions of the proceeds from their Heal The Bay IPA to the Heal The Bay organization to help preserve and clean up the California coastline, and they are a major advocate for the Los Angeles River Greenway 2020 project to revitalize the LA river. They offer a great vegan/vegetarian menu, but ALL of the food here is great! The beer selection is always pretty diverse. They have 20 taps, with 5 of their core beers and the rest rotating pretty frequently. The atmosphere is pretty laid back, people often bring their dogs and hang out outside on the patio. I like to get out there early on the weekends to enjoy their great brunch menu.
(Updated: December 14, 2015)
The Pub @ GRB
**Now owned by Anheiser-Busch.
You'll find this brewery in LA, surrounded by industrial warehouses and the metrolink tracks. At first approach the colorful buildings catch your eye, and your eye should be looking for the yellow building where the pub is located. With a dog deck outside just under the biergarten this place is just begging you to come out anytime the weather is pleasant. The staff is very friendly and knowledgeable about the house beers make just a few colorful buildings over. The food is delicious and top notch, I find myself sending people here for the food just as much as I send them for the beer.

Anytime I'm near the Glendale area, I try to stop in the Pub even if it's just for a few minutes.
Golden Road Brewing (AB InBev)
Did you find something missing?
Add it.